Americans tune in more regularly to local TV than to any other source of news and information, according to a Newseum/Roper Center survey of 1,500 people.
More than half (54 percent) of all Americans say they watch local TV every day, according to the survey.






Are you tired of television shows that are violent, poorly written, or not fit for family viewing? And what about the news? It seems that only the bad news gets any attention. Well if you feel TV has become a vast wasteland, Then InsideView is the Show for You!

InsideView takes viewers on a weekly journey across the cultural landscape of the Michiana region of the Hoosier state. Host Tony Comegys and a team of award winning producers explore the places, people and traditions that make this area a unique place to live and work. The program profiles interesting Hoosiers from humble farmers to computer entrepreneurs and musicians. In addition, InsideView will expose you to some wonderful opportunities from our exciting festivals to our local symphony and theater. InsideView blends heart, soul, humor and journalistic insight into a unique television program made by, and about, the people of the Michiana Area.
On this Web page you will be able to check out all great stories, program air dates, bios, our wonderful sponsors, and upcoming events in the area, and more!
So pull up your rocking chair and put your feet up to the fire.
Because you're home at last.





A Powerful Tool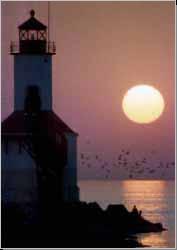 InsideView will reach 90% of the LaPorte County residents on cable TV and will begin reaching all of Northwest in the coming months. Area organizations and businesses can reach viewers in the tens of thousands! Getting your message out will benefit you greatly and further benefit our area by encouraging viewers to explore all the possibilities in Michiana.
If you are involved in an organization, activity, or just have a good story idea contact us, we can use the powerful tool of television to get the word out, educate, or just plain entertain.










A Message From Tony Comegys
I am currently in production of my new TV show "InsideView". If you remember I hosted the popular, local show "Weekly Rewind". The new show will be a lot like the original but will take a closer look at the people and events that shape our lives in this area.
I truly believe the new show will have a great impact. We plan to use the show as a tool to promote upcoming events and to rally support behind good causes. The segments will be shot in a documentary style, allowing organizations to use them in the future to raise money, attract participants, or even package with grant applications in some cases.
Initially the show will air on cable access in Michigan City and LaPorte, this will give us 5 times the viewing audience we had before. Further, I am expecting nagotiating with TCI for broadcasting on the leased access channel that reaches all of Northwest Indiana.
Along with this, I have developed a this web site that will complement the show. During the TV broadcast I will regularly reference the web site if people would like more information about a certain show segment, further promoting the event or organization. The web site would also feature any advertisers who support the show.
Since you also are involved in the business world, I need your financial support. The show takes about 40 man hours to put together every week and WE NEED SPONSORS.
For more information and rates, please e-mail me.